Ciheb Zambia opens new Centres to support Adolescent Girls and Young Women in Zambia.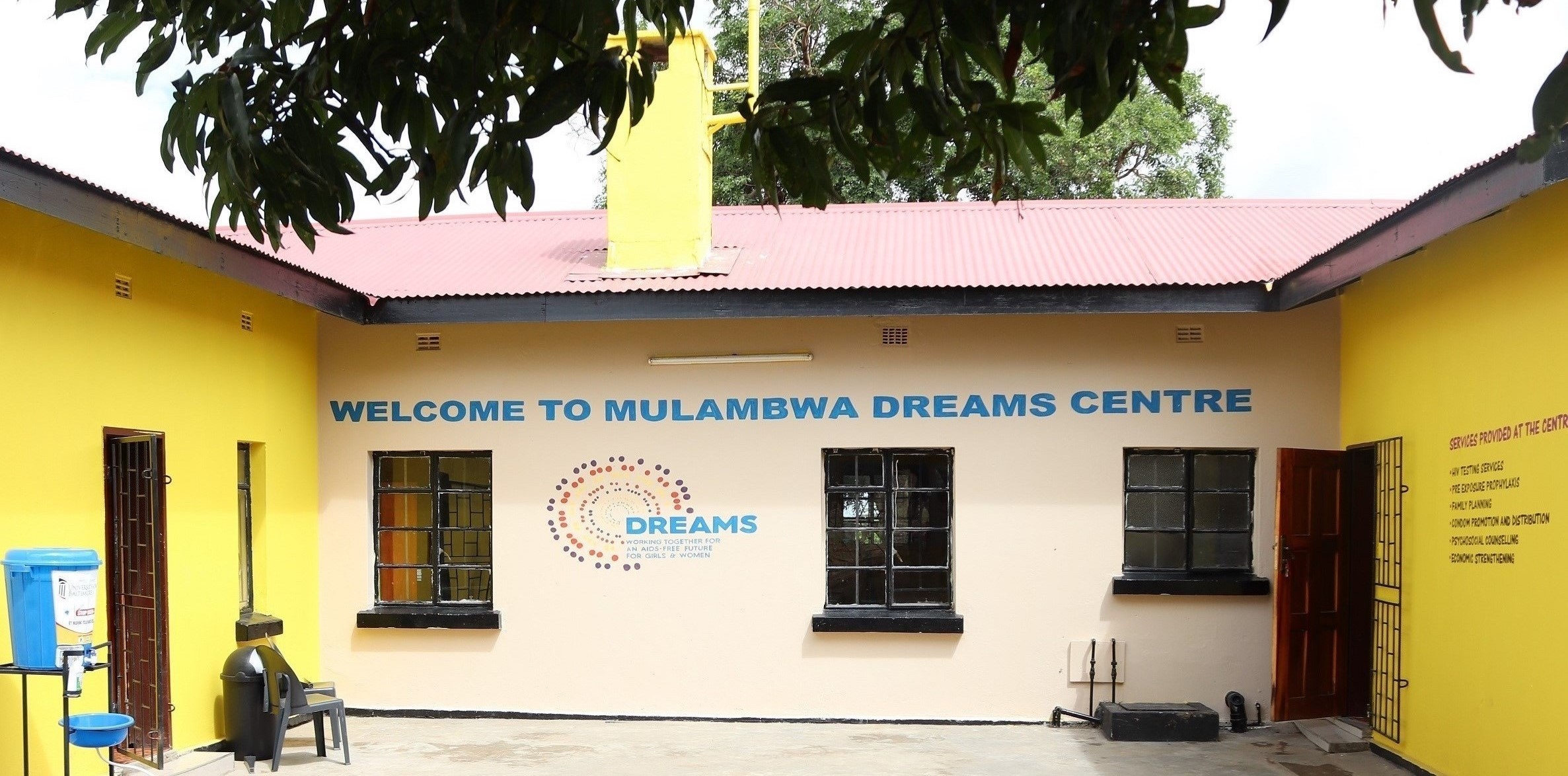 Mulambwa DREAMS centres in Mongu of western province Zambia.
Ciheb is proud to announce the opening of six new facilities in Zambia to provide HIV support for adolescent girls and young women (AGYW). The facilities are located in Mazabuka and Monze Districts in Zambia's Southern Province, as well as Mongu District in Western Province. HIV incidence in these districts is greater than 1.5% among AGYW aged 10-24 years.
Four Core Areas
Overall, the six centers are focused on addressing DREAMS' four core areas:

Empower girls and young women.
Reduce the risk of sex partners.
Strengthen families.
Mobilize communities for change.
Empowerment initiatives will include social asset building and economic interventions, including vocational training (as described earlier) and school subsidies. Reducing risk among sex partners will include measures to stem gender-based violence. "We take care of their partners as well, so that all the angles are tackled and the adolescents are helped as a whole," said DREAMS Site Coordinator Priscilla Makasa.
To strengthen families, parents of the AGYW will be encouraged to participate in the parenting program Families Matter!, which focuses on fostering positive parenting and good communication. With regard to community mobilization, the project seeks to instill positive gender norms that empower AGYW and to create greater awareness and support for the overall program. The mobilization began early on with extensive community outreach with local stakeholders.
"When we started the project, we wanted to make sure the community was aware of DREAMS," explained DREAMS Site Coordinator Christine Shimba Bwale. "We started by visiting the indunas and the chiefs, so they're able to understand and give us the go ahead. In Western Province, to be able to do anything, you need to have their blessings."
Ciheb is glad to have these six new facilities open, which will help make a difference in the lives of adolescent girls and young women in the region. We look forward to providing further updates on their progress and impact.
DREAMS stands for determined, resilient, empowered, AIDS-free, mentored, and safe. The initiative is a global, public-private partnership between the President's Emergency Plan for AIDS Relief (PEPFAR), the Bill & Melinda Gates Foundation, Girl Effect, Johnson & Johnson, ViiV Healthcare, and Gilead.. The DREAMS initiative was launched in 2014 on World AIDS Days to empower AGYW and reduce HIV risks, while strengthening families and mobilizing communities to reduce gender-based violence. Among its objectives, DREAMS seeks to reduce new HIV infections in adolescent girls and young women between 10-24 years in Zambia and in nine other sub-Saharan African countries.