Ciheb Zambia employee Championing Covid-19 with Covid-19 vaccine.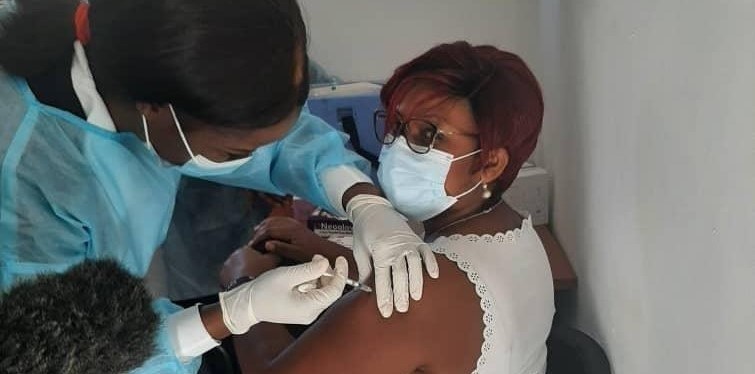 Mwayanguba Lisulo-Kangwa a Ciheb-Zambia employee championing the fight against COVID-19 with the COVID-19 vaccine.
The Zambian Government has launched the first-ever COVID-19 vaccination program targeting the population of 18 years of age and older.
Zambia has received the COVID vaccines (AstraZeneca) under the COVAX mechanism with the EU being the biggest supporters of COVAX.
Vaccine administration has commenced and all willing persons 18 years and older are eligible to receive the vaccination as guided by the national vaccine deployment plan. Vaccines are being administered at selected vaccination sites in each district as well as some outreach posts
The vaccination program began with the front-line health care workers that are working at the tertiary hospital. Ciheb-Zambia is one community partner supporting the Ministry of Health in HIV prevention and testing services and has several staff providing primary health care services. On April 15, 2021 Ministry of Health opened vaccination sites at the health facilities to allow community members who are willing to be vaccinated receive the vaccines. Mwayanguba Lisulo Kangwa, Ciheb Zambia Program Manager was one of the first Ciheb-Zambia employees that received the vaccine at the COVID vaccination centers.
As of April 15th Zambia vaccinated 156 people.