Ciheb Zambia Receives Grant for Community Led Monitoring (CLM).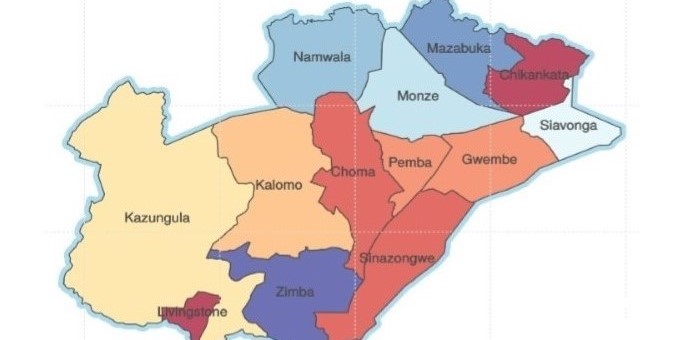 Zambia's Southern province map.
Ciheb Zambia has been awarded a six-month grant by the U.S. Department of State to implement community led monitoring (CLM) in six districts of Southern Province, including Choma, Kazungula, Livingstone, Mazabuka, Monze, and Zimba.
This PEPFAR initiative embraces a client-centered approach that puts communities, their needs, and their voices at the center of the HIV response. The purpose of this grant is to improve the quality of HIV care in Southern Province through quantitative and qualitative data. Input from recipients of HIV services, including underserved groups, will be solicited through a questionnaire, and the subsequent results will translate into improved HIV service delivery.
Ciheb Zambia is partnering with three community-based organizations – Kocebuka Community Foundation, Ndekeleni Development Foundation, and Youth Development Organization – to implement CLM.